502-895-5407
Fax:

502-895-1738
107 Fairmeade Rd
Louisville, KY 40207
Home > Our Partners & Staff
Learn more about the Grover Greweling Partners and Staff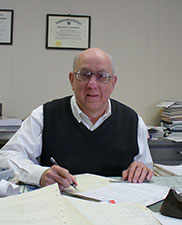 Denis W Schneider
Denis is a Saint X alumni and former president, secretary and treasurer of the Bellarmine Athletic Boosters. Denis enjoys working with clients, particularly when he has worked with families over the years and generations. "In many cases, I feel that I am part of these families."
Partner since 1973
Joined GGC in 1967
BA in Accounting
Bellarmine College, 1969
Member KY Society of CPAs, AICPA
Enjoys horseracing and college football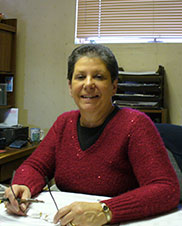 Susan S Lemley
Susan enjoys working with small businesses, trusts, estates and individuals. She supports various organizations such as the Wounded Warriors, St Vincent de Paul Society Open Hand Kitchen, St Louis Bertrand Catholic Church, and breast cancer awareness groups. She has a Bachelor of Science in Commerce degree and is a member of the KY Society of CPAs and AICPA. Susan enjoys spending time with family and watching U of L football and basketball games.
Partner since 1993
Joined GGC in 1976
Kentucky Colonel
University of Louisville, 1975
A Notary Public
Married, three children, two grandsons, and one granddaughter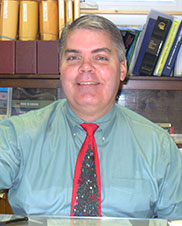 Lee K Wilcox, JR.
Lee enjoys working with small businesses and individuals. He is a lifelong resident of St. Matthews in Louisville and is a Trinity alumni. Lee is a Certified Public Accountant and Certified Global Management Accountant. He is also a member of the KY Society of CPAs and AICPA.
Partner since 1998
Joined GGC in 1985
BA in Accounting
Bellarmine College, 1986
Enjoys college sports, spending time outdoors, and gardening.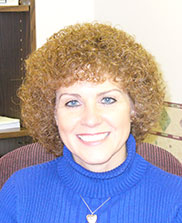 Laura L Wohrle
Laura's previous accounting work includes 5 years of foreign & domestic business acquisitions, due diligence and SEC corporate filings. She enjoys working with trusts, estates and individuals with small businesses, especially startup companies. She is a Certified Public Accountant, a Certified Global Management Accountant and a member of the KY Society of CPAs and AICPA.
Partner 2013
Joined GGC in 2006 part time, 2012 full time
Bellarmine College, 1989. MBA, 1998
University of Louisville M.Ed., 2003
A Notary Public
Married and has one dog, Murphy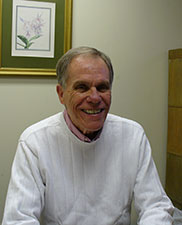 Bill Murr
Bill has previously worked with the Kentucky Department of Revenue for 2 years and 32 years with the Internal Revenue Service as an Appeals Team Chief. He is married, has three children and ten grandchildren.
Joined GGC in 1999
Bellarmine College, 1964
BA in Accounting
Member KY Society of CPAs
David G Worland
David is a St. X alumnus, holds a BA in Accounting from Bellarmine University, and has been a CPA since 1980. He enjoys working with individuals and small businesses. After interning with GGC, David went on to work in the Audit department of KPMG for over 8 years. He then joined the Gannett organization where he worked for over 26 years, rising from the Controller position to President of GDMS. Following retirement in 2013 he became more active in civic organizations and then rejoined GGC in 2016.
Member AICPA and KSCPA's
Kentucky Colonel
Chair of Finance Council, and Coordinator of Hospitality Ministry at church
Board Member of Boys Haven, member of Finance, Audit and Programs committees
Board Member and Officer of Optimist Club of Louisville
Avid golfer and UL sports fan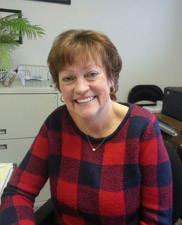 Carolyn Strothman
Carolyn has never met a stranger and enjoys greeting clients both on the phone and when they visit our office. She processes tax returns, types financial statements and assists the professional staff with a variety of duties.
Joined GG in August of 2015
Married with two children
Huge sports fan, enjoys reading and family time
Dana Cahoe
Joined Grover Grewling in October 2016
Cheerfully greets clients on the phone and when they visit our office
Processes tax returns, types financial statements and assists the partners and staff with various tasks
Married with 2 sons
Enjoys time with family and college sports